I typed up a majority of the script as I could read it, so a good chunk of the hiragana has been written into romaji for easier translation in a word document...
But some kanji is so blurred that I can't even tell how many strokes it has, so I'm hoping someone recognizes it by viewing it in context. Some is just the doujinka's chicken scratch that I can't differentiate very well.
In the spirit of stubbornness, if you can avoid telling me what the whole sentence says (unless I've highlighted a whole sentence), I'd appreciate it. That way I can translate it myself. *GRUNT*
(Sorry if some of these are the same kanji. Again, so blurred to I can't tell 'em apart.)
Kanji / Sentences
1. He's holding up a card with a word written on it. It might not even be kanji, but 本 is above it.

2.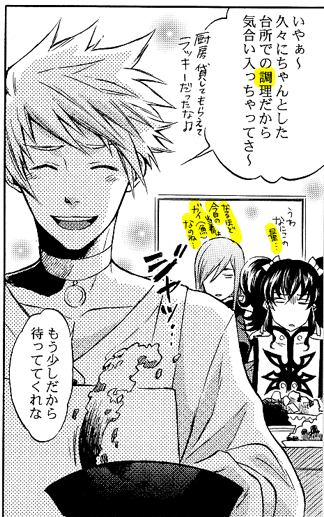 3.
4.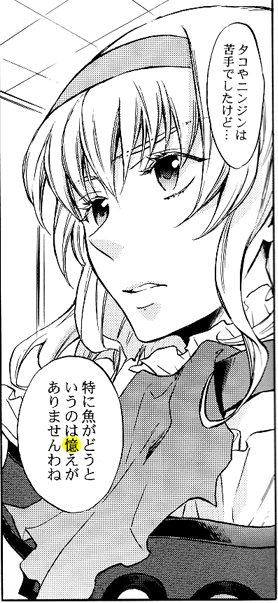 5.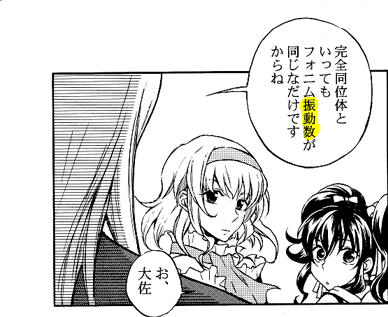 6.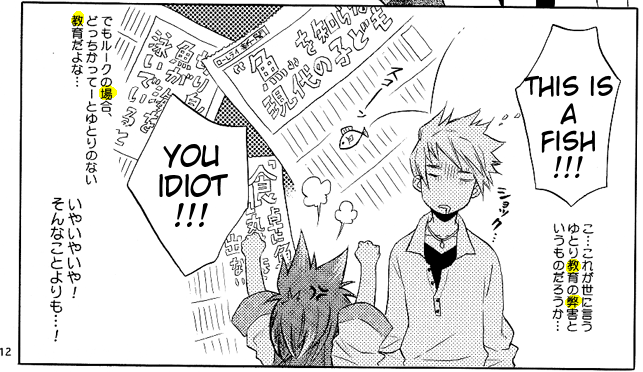 7.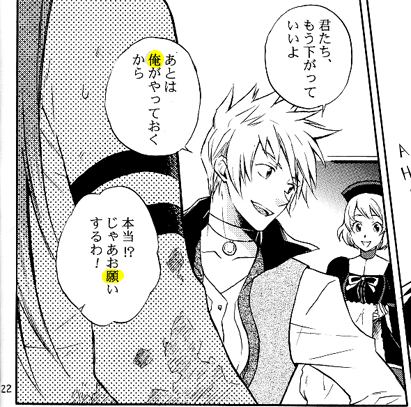 8.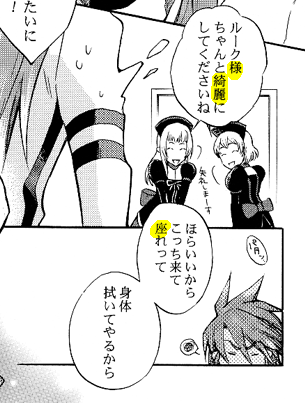 9.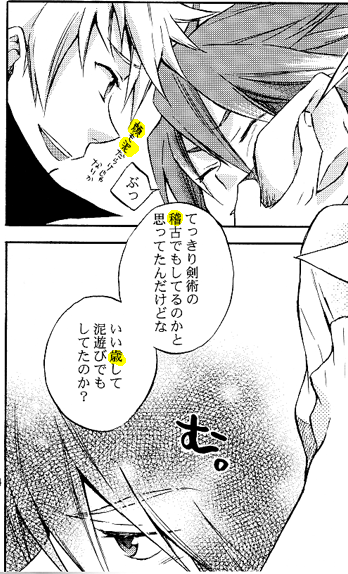 10.
Sentences
11.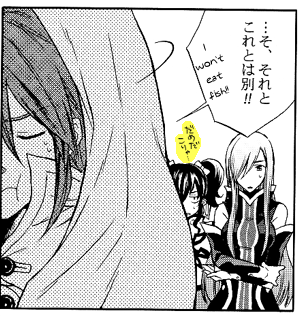 Sound Effects
12.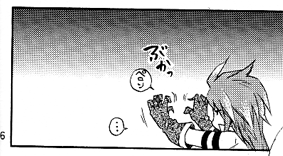 13.
Also does anyone know what a child saying 「わーじゅーお」「だーる」 while drawing on paper might mean? I can't find anything close. :(
He might even be sing-songy with it, as there's little notes on the panel.
FIGURES I'D BE THE FIRST POST. *helpless*
Current Mood:
calm
Current Music: Jazztronik - Livin' High Pt. 2